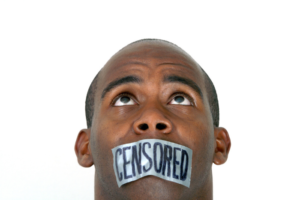 James Baldwin, Zora Neale Hurston, Alice Walker, Ralph Ellison, Richard Wright, Toni Morrison, and Alice Walker:  What do they all have in common? They are all African-American writers who have published books considered American classics. And they are also authors whose novels are banned (or will be) by school boards and libraries across the United States.
 A new day clouded in dirty words.
Virginia Beach School Board Member wants books about race by Toni Morrison and Other Black Authors Banned from the School District and Public Libraries.
According to recent reports, books about race are on the chopping block in the public schools' curriculum. Many books by Black Writers, considered American Classics, depict and incite racism. They are vulgar explanations of rape, incest, and very much perpetuated in racism.
(The tone of) Critical race: "Our students and teachers are exposed for too long that our country is innately racist. Racism pits teachers and students against one another based on their skin color."                            
                                                 Silence is Golden
 Accordingly, Maya Angelou is one of the most banned African American writers for her (autobiographical) debut novel:  I Know Why the Caged Bird Sings. It deals with the rape and pregnancy of a black teenager and racism in America. Ms. Angelou's book is an ongoing target for removal from school libraries' reading lists.
"I'm always sorry that people ban my books. Many times I've been called the most banned," Angelou said, referring to I Know Why the Caged Bird Sings, which was nominated for a National Book Award and remained on The New York Times paperback bestseller list for two years. "Many times my books are banned by people who never read two sentences."
Virginia's Republican GOP candidate released a political ad featuring a white mother who advocated banning Toni Morrison's novel Beloved from school curriculums. The woman describes Beloved as "disgusting, gross, and written in the most vile and explicit language imaginable." She said the book was extremely difficult for her to handle, and it gave her son nightmares.
Morrison's Pulitzer Prize-winning novel Beloved tells the story of a family of former slaves. It is inspired by a true-life incident involving Margaret Garner, an escaped slave from Kentucky who fled to the free state of Ohio in 1856 but was captured in accordance with the Fugitive Slave Act of 1850. When U.S. marshals burst into the cabin where Garner and her husband had barricaded themselves, they found that she had killed her two-year-old daughter and was attempting to kill her other children to spare them from being returned to slavery. Morrison researched the historical account of Margaret Garner titled "A Visit to the Slave Mother who Killed Her Child" published in an 1856 newspaper article in the American Baptist.

Dana Williams, professor of African American literature at Howard University, says the fight over "parents' rights" has become a racist dog whistle. "Books like Beloved force us to have real conversations about history," she says (recently published in Truthout).
The below are touted books by white authors, banned by religious groups, conservatives, and school boards—yet Hollywood took a note of the massive readerships, profits, and literary recognitions and adapted them into significant motion pictures or television vehicles.  One of the biggest prizes was the silent movie:  Birth of a Nation.
To Kill a Mockingbird
The Adventures of Huckleberry Finn
Of Mice and Men
The Harry Potter Series
Little House on the Prairie
The question:  Why is RAP music using derogatory words and excessive profanity degrading women or movies given X or R ratings accepted? Why are social media bullying-lies, or shooting/killing an unarmed citizen seen as the victim's fault? We have become a culture of picking and choosing when the shoe fits.
Are writers to be limited to happy-go-lucky stories bringing shallow substances and forgettable endings? A philosophy among fiction writers remains that the best prose is honest and written from the identified and familiar.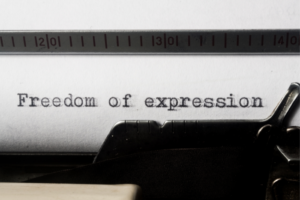 When books are banned, destroyed, and mocked, this is burning freedom of expression and creativity.
Stories are composed as symbols of the times within the writer's life. Can we ease one's experiences as a convenience for someone else's?
I have read and collected many of the banned African American authors' novels. My family instilled level-headed discussions. So I don't consider myself damaged. Perhaps, if looking at the REAL reason WHAT brought the Africans to this country and what they endured, and still endure… then not banning their stories is the most human thing to do.