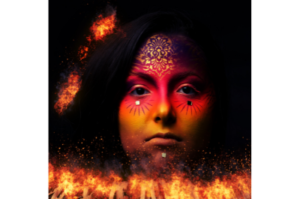 Violence against women in the United States is in the use of domestic abuse, murder, sex trafficking, rape, and assault (Wikipedia). Culture leads toward trivializing violence towards women and the media possibly contributing to making women-directed violence appear less important, particularly to women in this category:  There were 543,018 people reported missing in 2020, nearly 40% of them people of color.  Black Americans account for 35% of missing person cases (National Crime Information Center's Missing Person and Unidentified Person Files). Law enforcement historically assumes children are runaways, and adults are involved in some sort of criminal activity.
Indigenous women's communities have also expressed outrage that they have a disproportionate amount of media attention or legal assistance. This is tied to Tribal Reservation Law. Non-tribal perpetrators found on the Reservation for sexual assault, child abuse, or rape can't be prosecuted. However, domestic violence by non-tribal members is investigated by tribal nations, but the women do not fare well.
A recent survey conducted by the National Intimate Partner and Sexual Violence Organization:  Approximately 4 out of every 10 non-Hispanic Black women (43.7%), 4 out of every 10 American Indian or Alaska Native women (46.0%), and 1 in 2 multiracial non-Hispanic women (53.8%) have been the victim of rape, physical violence, and/or stalking by an intimate partner in their lifetime.
—But then, the candle's flame that almost burnt out, has rekindled. The singer R. Kelly, who for years dominated the world of R&B music, was found guilty on Monday of being the ringleader of a decades-long scheme to recruit women and underage girls for sex.
—And a flame shines like a beacon for Florida resident Gabrielle Petito, 22.  There is a $20K reward, so far, offered for information for her fiancé, Brian Laundrie's whereabouts, who authorities believed killed Gabrielle.
Is there fairness in justice?  "I can roll off Sandra Levy, Natalee Holloway, Elizabeth Smart, Caylee Anthony, Gabby Petito, but no one can name one person of color that has received that type of mainstream media. Not one person," said televised former law enforcement officer, Derrica Wilson, to NBC News correspondent Antonia Hylton.
"Life is not a fist. Life is an open hand waiting for some hand to enter it with friendship (and kindness) ultimately, the answers are so simple. Not simplistic, but so simple." ~~Lisa Wiesel
My last novel, The Last Merry Go Round, tells of a woman's journey and struggle through an abusive relationship. I'm aware, from volunteering at a women's shelter, being lost is more than a state of direction.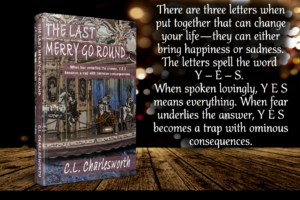 Excerpt from The Last Merry Go Round:
First Thought Today:  The coffee is cold. And I can say with full honesty, sitting across the table from Richard, in our twenty-eight years of marriage, the word yes has brought me little happiness. I know and believe from all I've come to accept; the longer I stare at the kitchen's cracked plastered wall in need of repair; this image symbolizes our love and marriage. The light in a once romantic and naive sixteen-year-old falls dimmer and dimmer. Oblivion paints a foregone conclusion. If only Richard cared to listen. But this isn't the morning. The patient wife doesn't interrupt. A dutiful smile passes from her face to his. Richard is who I am, and what I am is lost between the beginning and the end of his sentences.