Life has a way of challenging the way we see the next day.
I dedicate this month's writing to my friend, Rodney, who recently died from COVID -19. Rodney's smile always lit up his face. His generosity and eagerness to help others made him an endearing friend.
Battling COVID is not like a school sick day. Your vital signs (breathing and oxygen to the brain) battle for survival in a ventilator. Rodney did wear a mask, not as regularly as needed, and even flew to large family gatherings. With underlying conditions, such as diabetes, Rodney's life mirrored a time bomb.
My tribute to my dear friend isn't to criticize him but to say, "I miss you, Rodney. I miss your sense of humor. I miss your Cajun cooking. I miss the friendly, bantering when football season came around. I miss our political conversations that helped buffer the last four years of continual, nightmarish news broadcasts."
Rodney "Rod" Gradnigo, 60 departed this life on Thursday, May 6, 2021, at 3:53 p.m. (Pacific Time) Rodney is preceded in death by his father, Joseph Gradnigo, Jr, step-father, Lawrence Allen, grandmothers, Syrella Walker and Ruby Gradnigo.
Let me walk.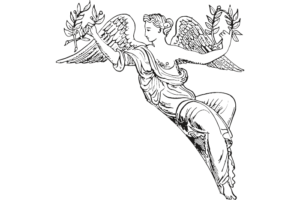 Don't carry me
for I have lived life on my own terms.
Weep not for me
for I have done my best
and carry my own mistakes.
Remember me as a good friend.
Sing my song with prayers of grace.
Laugh my smile with love of life.
Remember what I taught,
and not for what I failed.
Let me walk.
Don't carry me,
for I have lived on my terms—and peace is within me.
~~~ C.L. Charlesworth