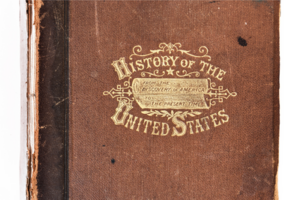 Black History Month leaves and a new month, March, emerges. During February, I thought what does it mean—Black History Month? One month nationally set aside embraces a history I feel only pricks a hole into the abyss. Much of what people of color don't know is because their stories, contributions, and past journeys have been lost, untold, or reviled as not true American History. White folks are tired of reliving a placed blame. They need to be protected from their own history, starting from what the slave ancestors lived through—up to this very present, today, after decades as these ancestors walked as freemen. Irrelevant, is what people of color are labeled by an emerging group, picturing themselves saviors of an America, whose history is best served up on a golden platter of apple pie and fried chicken.
What I learned from elementary to high school was a history basically condensed into a small, double-spaced book. Fortunately, I enrolled in a series of African American Studies, taught at a Los Angeles University. This wasn't to fire up hate for my white neighbors or fellow white students, but to learn and free my mind of the cloudy misconceptions and voids of my earlier education. There was a genuine thirst about who I was, and what carried me to this state of mind.
Now, Florida, with fire on its wings, eradicates and dedicates education in House Bill 999 (the morbid humor, if the number is flipped, reads: 666)  introduced by Republican Rep. Alex Andrade on Feb. 21, would ban any funding for diversity, equity, and inclusion (DEI) initiatives at Florida state universities, even if they're privately funded. It would expand the powers of university boards of trustees—largely appointed by the governor or Board of Governors—and crack down on curriculum and programs related to critical race theory, gender studies and diversity, equity and inclusion, among other things.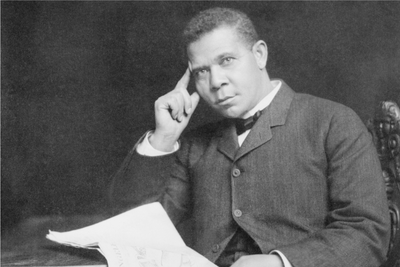 On the flip side of the coin, at a time when we're having a national discussion about how Black history fits into the American mosaic, the History Makers discovered that many stories of Black achievement and history are slipping away, going unpreserved for future generations. A nonpartisan, nonprofit organization, the History Makers hope to change that by creating an accessible and expansive digital archive of first-person accounts: prior believing its purpose and value would die and be lost forever.
I've been building, for years, a collection of historical books and essays that are now slowly disappearing from many libraries and classrooms. This library is for my elementary school-aged, great-nephew, Noah, who is worthy to know his history is more than a small book.
We are all relevant as we all bleed the same.