Portugal's cuisine isn't the familiarity of French, Spanish, or Italian. However, historical Brazilian and African delicacies blend into Portugal's mediterranean cuisine, making the country a memorable contender. Aromatic variations of Piri Piri spicy peppers, Cinnamon (Canela), Bay Leaves (Louro), Sea Salt (Sal), and Smoked Paprika (Colorau) into delectable combinations are a foodie's dream. Here are some of the specialties I've enjoyed: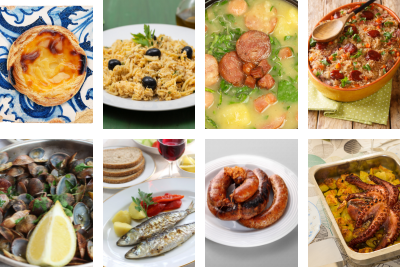 Pastel de Nata (Portuguese Custard Tart), a flaky pastry filled with creamy custard and sprinkled with cinnamon.
Bacalhau A Bras, a dish of shredded salted cod, potatoes, eggs, and olives.
Caldo Verde, a soup of kale, potatoes, and chorizo sausage.
Arroz de Pato, a baked rice dish with duck, bacon, and sausage.
Ameijoas à Bulhão Pato, clams cooked in white wine, garlic, and cilantro.
Sardinhas Assadas, grilled sardines served with bread and salad.
Alheira de Mirandela, a smoked sausage made of various meats and bread.
Polvo à Lagareiro, octopus roasted with garlic, olive oil, and potatoes.
*By the way, ketchup isn't common or offered with fries, and the name on the menu isn't listed as French Fries; they're listed as potatoes.
I think as the world becomes increasingly complex, there's a need for easier and simpler ways to move about and gather. Socialization, particularly after COVID, has made food one key in unity and belonging.
Eating different types of foods, and learning how to order in a language other than English, helps conquer a fear of living outside of one's norm.
Other than food, I'm humbled to build friendships and pursue relevant learning opportunities while on this exploration. I've joined an international writing group with members from 25 countries, a women's weekly café meet-up (so far there's 16 countries represented), and a monthly book club. One of the short stories for next month is a Christmas story in Portuguese! These fluid, informal exchanges are a wonderful celebration for the second half of my life.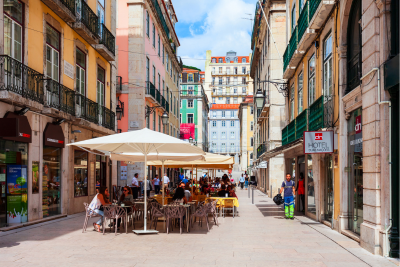 Many people can't pick up and leave their backyard, not just because of obligations or money, but drinking the same water drowns out desires for something different. Destinations and dreams rarely bring about the change, if we don't drive a will to change and live. Surviving in a foreign country is challenging, but along the way, disregarding prejudices allows for an experience of enjoying Thanksgiving more than just one day of the year.