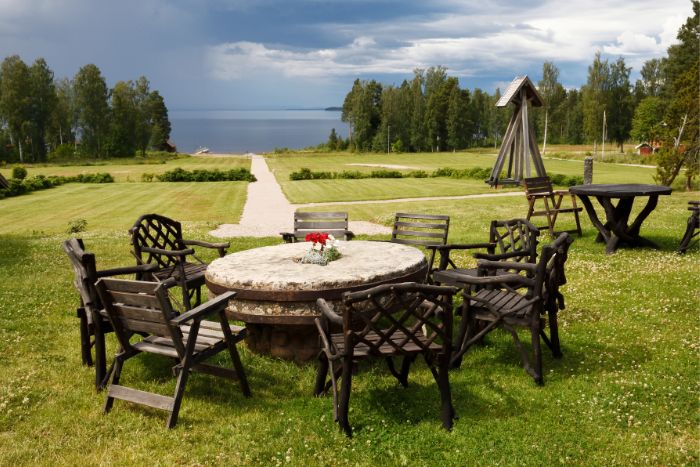 Have you ever wondered what your life would be like if you replaced all your square tables with round tables? In retrospect how different would your surroundings look or feel? Realistically, this drastic alteration probably isn't feasible, but assuming imagination is possible, so how would it feel touching, feeling, and smelling new each day?  Could the change be sustainable and tolerable?
This summer I'm traveling in Europe with a desire to co-exist in a different way than I did in the States. Taking a chance with COVID doesn't scare me. I've been vaccinated and boosted, which I anticipate, is the world's future necessity. I've an ample supply of masks and wash my hands like a surgeon on constant call. One of my round tables is fearlessness.
How fascinating it is listening to different languages and observing cultures and traditions I normally don't see. I'm surrounded by many tables.
I'm choosing a chance, embracing a different life without a car, Red-Blue-political news rattle, and a super-sized adaption of must-haves. I'm hoping at the end of this journey, I'll be more culturally diverse and aware. I'm not putting down what I've been accustomed to, but there's a desirable pendulum swinging towards the middle, showing a greater respect for rounder tables than square ones. I've observed more abundant simplicity.
Round or square, the furniture is furniture… yet livability, at least for me, is with the round table.
There's no fear to re-arrange our lives except within the depths of our minds. These are but shadows and can be driven out into the light with confidence and willpower. Strength is always there; all you have to do is use to keys in your heart and mind. Nothing is done without some kind of fear. It is this element of life that keeps us on our toes.
"When you plant seeds in the garden, you don't dig them up every day to see if they have sprouted yet. You simply water them and clear away the weeds; you know that the seeds will grow in time. Similarly, just do your daily practice and cultivate a kind heart. Abandon impatience and instead be content creating the causes for goodness; the results will come when they're ready."—Thubten Chodron