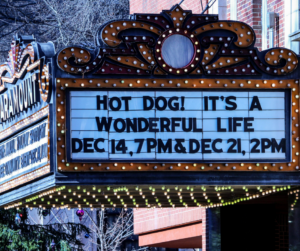 I thought about August, my mother's birthday (August 20th), and wondered in the wake of the death of Aretha Franklin (August 16th), John McCain (August 25th), and Neil Simon (August 26th)—how would Mom, an avid reader, listener, debater, and appreciator for the arts, politics, and music—would have thought about three people, in her lifetime, that caused Mom to sit up and take notice.
My parents taught me to embrace life. They were politically aware, loved music from jazz to soul to big band to blues, and enjoyed laughter as an antidote to the struggles of living from paycheck to paycheck in a factory and steel mill town. There were many days when music and television held us together like a prayer to God, begging him to end my father's frequent-temporary layoffs from the steel mill, when it overproduced. Life was unkind and weary through a child's eyes expecting it all without knowing the sacrifice to pay the mortgage, buy groceries, or pay for my endless dance and music lessons.
I remember one evening when the wind beat hard against the window, reminding Dad, who had just worked a double shift (one of many); the winter snows were around the corner. It was a race to put in the storm windows—and Aretha Franklin's song R E S P E CT came on the radio. Mom, who had one of those Sunday-church-voices, belted out that song. Her voice (always) brought a jolly-prideful laugh to Dad, "Yeah, I get it . . .  I'm putting in the storm windows!" Their little banter and humor was what I remember more than the other overstuffed baggage of crap, in that house on Evergreen Street, because of Mom's mental illness and lack of money. But we had our music! We collected records, and to this day, I still see copies in vintage record stores—and believe me, my smile fills my face just like Dad's. Memory hears those tunes and sees those collector album covers my parents had playing and stacked inside the stereo cabinet. Luckily for me, I have most of Aretha's songs, each resonating a special meaning, depending on what was going on in my life, after I left home and moved to a different type of factory—LOS ANGELES.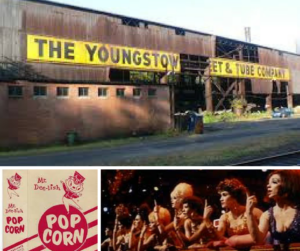 Mom, who could watch a movie over and over, had a fondness for Neil Simon's The Goodbye Girl, The Odd Couple, California Suite, Barefoot in the Park, and Sweet Charity. I remember these well, as we shared a large bag of lots of buttered popcorn, Milk Duds, at a matineé movie, or viewing Saturday evening Turner Classics. Mom laughed. I never asked why she liked these shows. I knew by the puffy smile brightening her hazel eyes, she was somewhere happy—free of worry that often crept into her mind.  Mom never did see a Broadway Play, but when she came to Los Angeles to live with her sister, and be closer to sister and me, she did go to the musical Sweet Charity. I admit a favorite of mine also, because I took modern dance and jazz lessons, with hopes of being a professional dancer. It was a wonderful night to see her tap her feet and bring those cheeks into grin she was known for. Dinner and a theater show—what more could I ask for?! By this time, Dad had passed away. I'd like to think a bit of that happiness was Mom thinking about Dad and how proud he'd be that I could pay for it all (and not caring the sacrifice) . . .  seeing that my salary was so much more than he had earned in his lifetime.
We read the paper sometimes when I'd visit my mother. It was all she could do but not to criticize Washington for not looking out for us poor people. I feel her views coming from the Depression, up until President Obama was elected were filled will fire and ice. She and Dad lectured me to vote. Mom looked at what a person stood for, and not particularly the PARTY they belonged to. She knew John McCain had adopted children from diverse backgrounds and that hit home, because within her own extended family there are adopted children. She felt whether perceived right or wrong, John McCain spoke his mind. Mom was like that, not always giving the most popular answer to a house full of siblings, church members, co-workers, neighbors, and even us: Dad, my sister, or me.  But as sure as there are four seasons in OHIO (my home state), one thing when she died, it was said with full truth, "That Ruth never let her opinion shut her mouth!"
I think Mom would watch John McCain's funeral, memorial service, and all the news coverage. She'd remark on how a former Democrat and Republican President were asked to give eulogies, how both parties of Senators and Congressmen spoke about their respect for his strengths and acknowledgments to change the course when it called:  for a better plan for those who needed a strong advocate to help, support, and speak when they were at a disadvantage.
This is what I saw at my own Mother's funeral. . .  co-workers she clashed with, sisters she fought with, a daughter (me) who battled with her for most of my life due to Mom's mental illness, and neighbors she feuded with over parking too long in front of her house! In the end, all we could do was speak of Mom's kindness, generosity, and willingness to apologize and change course when she was wrong.
I will miss Aretha Franklin, Neal Simon, and John McCain because their lives touched me more than I thought.