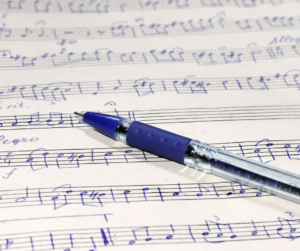 I started taking music lessons in the second grade. By the time I was in high school, there were three instruments I knew how to play:  flute, clarinet, and the oboe. When mixed with modern and jazz dance lessons, I'd say music was my heart's beat. Although, I think Mom had another motive. . .  keep me busy and way too tired, so I wouldn't gain membership into our town's teenage pregnancy club. Fortunate for me, Mom's plan worked, and I exchanged one life-altering decision for another—music grew inside of me instead of a baby.
My addiction to music channeled from my childhood. The love has ranged from gossip, classical, to jazz, to opera, to movie themes, to world music, to blues, soul, country, and even on those occasions when I really miss the sun (very grey where I live)—hip-hop.
I take music as seriously as I do water, because, without it, I would perish.
Experimenting in my writing journey as to what type of genre I would focus on was given the same consideration for:  should I or shouldn't I write to music. . .  and what kind? After trial and error, I knew I couldn't jot down a word to Aretha Franklin, Michael Jackson, Etta James, or The Stones, because their music would just make me dance and sing.
Silence is too distracting. There is nothing to buffer my mind.
To my delight the instrumentals of Miles Davis, Herbie Mann, John Coltrane, Yusef Lateef, Wynton Marsalis, Stanley Clarke (naming a handful) was the correct mixture of fire-and-oil needed to combust my storytelling as I clicked away on my laptop.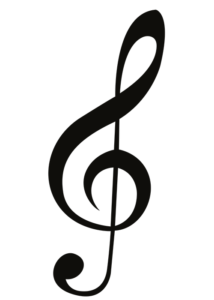 This is who I am:  The first step in my writing process is to turn on my music. Music is like a fish hook. It grabs a hold of my imagination, reels it in, filling up page after page.  I know—Music Encourages Focus. . . Music Enhances Mood. . . Music Inspires Inspiration. . .  After good music and a well-spent writing session, I am energetic, happy, and ready for the next corner.
There is one exception to my no-vocals-music, NINA SIMONE.
~~I had the pleasure to see a Nina Simone concert. Even in her older years, her haunting, velvet voice, personally calculated depth into each note. Needless to say, I'm a fan, and have been since a solo jazz recital in my twenties—chosen piece. . . (I loves you, Porgy). I found Nina Simone's rendition of: Willow Weep For Me, The House of the Rising Sun, The Other Woman, Wild as the Wind, You Can Have Him, We Say Goodbye, In My Solitude. . . backdrops to write explicit, raw, character-driven scenes as in my novel, The Last Merry Go Round, and for the upcoming ones: Ronald's Umbrella, Dead Flowers, The Well Hidden Secret.
I owe Mile Davis' Sketches of Spain, trio Stanley Clarke, Al Di Meola, and Jean-Luc Ponty's The Rite of Strings, and the sound tracks to Lord of the Rings to get me through the arduous editing process of The Last Merry Go Round. I picked these, because editing is like exercising—it needs serious motivation.